NEW LOOK DIARY DATES FOR 2020
There have obviously been enormous changes to the UK Ceramic calendar and many events have had to be cancelled or postponed.
Here is a revised list of the events I hope to be taking part in this year.
Let's all cross our fingers for them.
12st June - 31st August
ART IN CLAY ONLINE EXHIBITION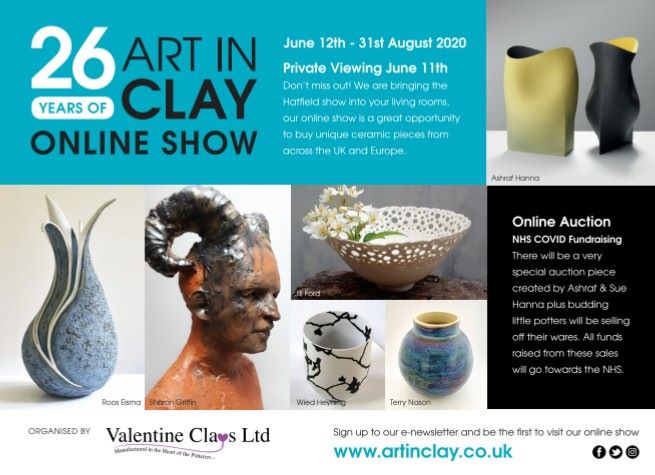 Private View on Thursday 11th June from 5pm.
Click on the link below to register for access to the Private View.
_____
30th August
CERAMICS IN SOUTHWELL
www.ceramicsinsouthwell.org.uk
___________________
4th - 6th September
POTFEST IN THE PARK
Hutton in the Forest, Penrith.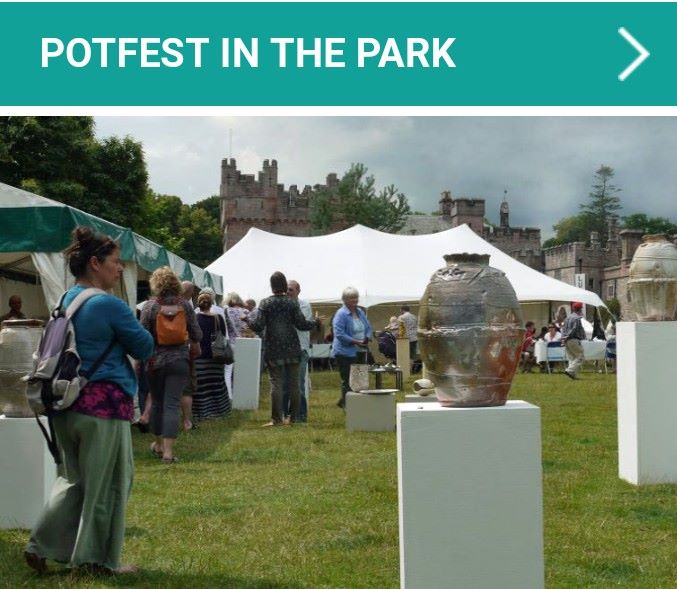 _________
12th - 13th September
WARDLOW MIRES
POTTERY & FOOD FESTIVAL
off the A623 on B6465, Derbyshire.
_______________
25th - 27th September
POTFEST SCOTLAND

SCONE PALACE, PERTHSHIRE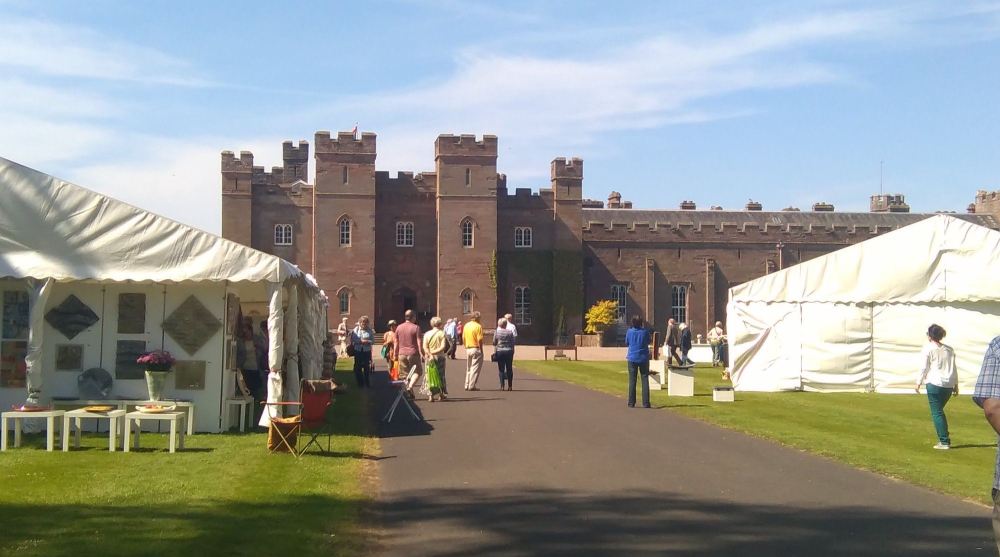 --------------------
12th - 16th OCTOBER
INVITED TEACHER AT LE MAS SARAT, FRANCE

CONTACT JENNIE GILBERT AT www.jenniegilbert.com for further details and bookings
-----------------
15th November
STAMFORD POTTERY MARKET

www.stamfordpotterymarket.co.uk
www.facebook.com/StamfordPotteryMarket