Long time no see
Posted on
This blog, or rather my inability to post anything on this blog, hangs over me like school homework on a Sunday evening.
I have not written anything for almost a year and a half so where should I start? A quick look back over the time reveals that it was filled with pots and shows, family and friends and just generally getting on with life and all the challenges, trials and delights that involves.
It would be too tedious to recap all of that so I will just post a picture of my potting bench stand prop which had a couple of outing last year and of which I am inordinately proud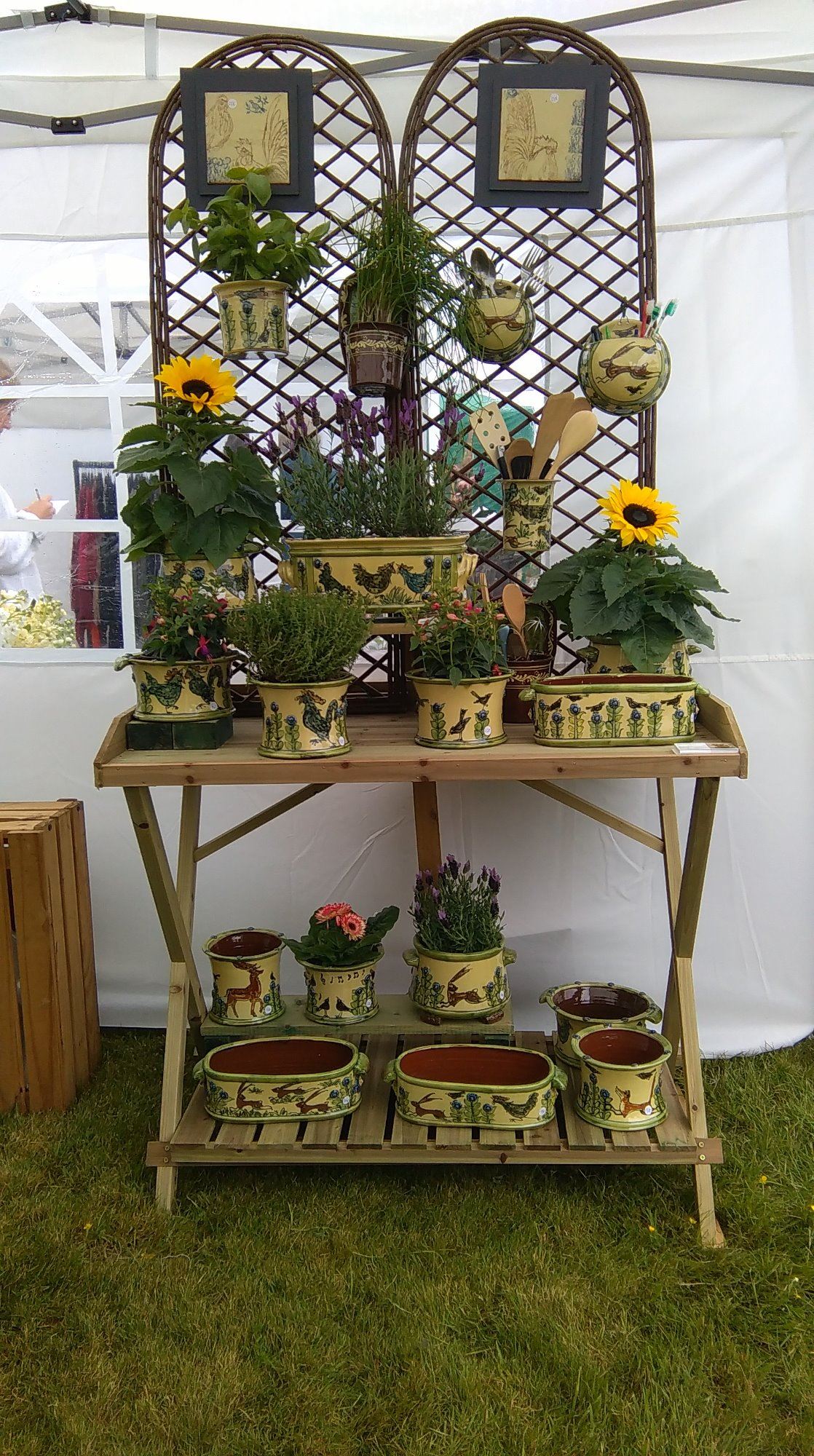 and now we'll move on to the present.
2016 is shaping up to be quite an exciting year.
It kicks off for me with an exhibition in the Gallery at Stamford Arts Centre called 'TAKE 5', April 9th - 24th.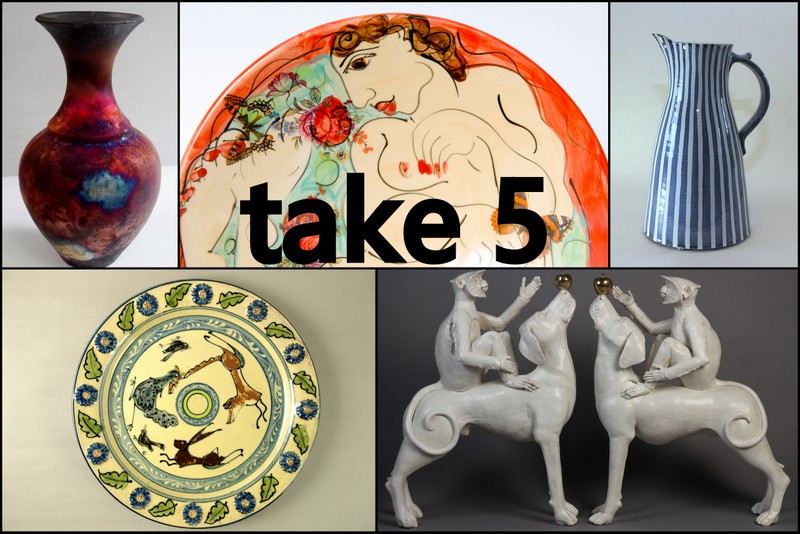 And then, a week later on 1st & 2nd May, the Stamford Pottery Market will take place in the Arts Centre Ballroom.
It will be our 6th year and I'm excited and delighted to say that we will be screening the Isaac Button film with live musical accompaniment at 2pm on both days.
And then the potting year will rumble on and take me to Potfest Scotland (celebrating 20 years?), Art in Action (celebrating 40 years), Potfest in the Park, Wardlow Mires Pots and Food Festival and before I know it I will be making for Christmas again. Don't wish your life away Winfrey!
So I really need to get out to that workshop and start making. The Stamford Arts Centre Gallery space is always an inspiring one so I'm really glad to be kicking off with that one and hoping it will inspire new work which will have a knock on effect for the rest of the year. Fingers crossed.
But, first off, I need to open up the pugmill and clean it out. I dread to think what I'm going to find in there but the clay is coming out slower and slower and the engine is labouring so I can put it off no longer. A treat of a job for the cold weather.
MISCELLANEOUS SOUNDBITES AND VISUAL DELIGHTS.
Test Match Special is on the radio. Hurrah.
I gave up The Archers a year and a half a go and have no regrets. It's sometimes quite an effort to avoid them, especially when throwing pots, but worth it.
The Alexander Calder and Celtic exhibitions in London were great.
The new Star Wars film was a thrilling ride.
A Winter's Tale with Judy Dench and Kenneth Branagh was magical.
I think that's about it for now. Who knows when the next thrilling episode will be posted. Could be a while so don't hold your breath. TTFN.